Process Automation Services
The CTC mission is to provide the highest quality consulting services and solutions to fuel innovation, efficiency and better the customer experience.


Our team are Certified Experts in Nintex Process Mapping, Nintex Process Automation, and Nintex RPA. Our goal is to meet your needs. CTC can take the worry out of planning, developing, sustaining and navigating new and innovative technologies.
Using process management and process automation tools, our team can help you to increase efficiency and productivity, simplify risks and compliance management, reduce costs, improve quality and consistency.
Do you already have developers but just need support purchasing Nintex? No problem, we can help you with that too.
Process Management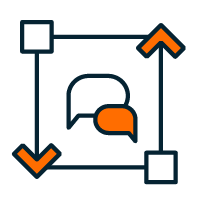 Establish total visibility and control over your enterprise processes with Nintex Promapp®. Use visual process mapping software to encourage company-wide collaboration, increase accountability, and improve your processes—all with one easy-to-use platform.
Using Promapp®, CTC can help business teams create, change, optimize, and share their process knowledge from a centralized location that is easy to access, navigate, and collaborate.
Process Automation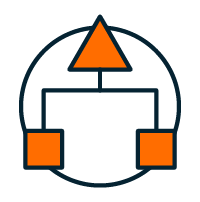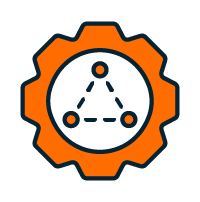 Nintex Workflow helps businesses leverage powerful and easy-to-use workflow automation software to streamline the processes that make up the core of your business. Using Nintex, CTC can ensure every task advances to the next stage of the process to make sure your enterprise runs more efficiently.
Combine workflows with RPA for the ultimate automation toolset. Workflows can now delegate tasks to an RPA bot that can interact with apps, systems, and websites using the same screens as human workers.
Using Nintex RPA, enterprises can leverage trained bots to quickly and cost-effectively automate routine tasks without the use of code in an easy-to-use drag and drop interface. Users are now equipped with a comprehensive, enterprise-grade process management and automation solution that streamlines processes fueled by both structured and unstructured data sources.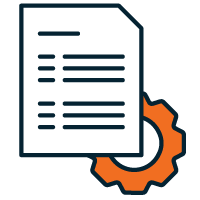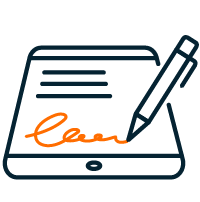 With Nintex DocGen, creating documents has been made easy. Now, you can automate document creation without code. Use any data wherever it resides to enhance efficiency and eliminate human errors. Improve compliance with pre-approved templates and language to create any combination of Word, Excel, PowerPoint, and PDF documents. And automate document routing to streamline reviews, simplify signing processes, and securely store documents.
Once documents have been created, it's easy to automatically route them for internal reviews and customer approvals with built-in delivery options. Or instantly share documents via email for e-signature via Nintex AssureSign® and route to your cloud storage solution of choice, such as Salesforce, SharePoint, Box, Google Docs, Dropbox, and more.
For more information or to discuss pricing, contact us at 850-656-8300 or click here to fill out our 'Contact Us' form.
Why Choose CTC?