Best In Class Services
If you or your company would like to improve or develop new methods to satisfy production needs, give us a call and let us offer our insights and solutions. We are always happy to help you achieve unsurpassed gains in quality and productivity by providing you with "best-in-class" solutions.
High Level Projects
At CTC, we develop and implement highly specialized and dedicated IT solutions intended to facilitate and streamline processes as well as provide IT support to our clients. We offer original software solutions designed for both government and private sector communities. Read below to see some of the agencies we've helped.
Florida Department of Transportation
Information Resource Request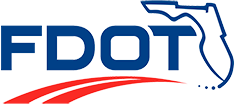 Replacement of the existing Information Resource Request (IRR) application with a new Technology Request System (TRS) application to be implemented in the .NET / Oracle environment. The TRS application is a technology refresh and enhancement project that moved the IRR System from a Lotus Notes environment to the Enterprise .NET environment.
Electronic Review Comments
CTC development staff exceeded expectations in delivering the Electronic Review Comments (ERC) system for FDOT, supplying it before the requirement deadline. ERC is an application used to track the entire review process (comments and responses) for plan reviews and project submittals in a database. All comments and responses reside in one location allowing any user easy access to all or partial review data on demand. The system allows Project Managers to easily track all comments and responses from all Reviewers and Consultants at any time during the process.
Notes Account Password Management Solution
CTC deployed statewide the Notes Account Password Management (NAPM) application to assist with password recovery during FDOT's migration process. By using existing code and knowledge of the infrastructure, CTC was able to save development time as well as the savings in the cost of an off-the-shelf solution.
Solutions Converted from Domino to .NET
CTC's team members played an integral part in FDOT's Lotus Notes to .NET migration efforts by providing the analysis, documentation, development, training and data conversion. Our experience and knowledge of the infrastructure and the application placed us in a unique position to provide tremendous cost savings during the migration. CTC's services were used to convert the following applications: FDOT Tracker, EPABS, and Software Distributions Notification Application (SDNA) and Quickr solutions.
Technology Request System Solution
CTC staff developed the Technology Request System (TRS), which established an enterprise-level system used to support the function of reviewing technology products and services brought into FDOT. The TRS serves as an umbrella for the eventual processing of different types of technology service requests. The TRS System allows for the review of information technology coming into FDOT (Hardware, Software and Services), exceptions to standard IT practices, and requests for supporting technology services provided through external support agencies. The work effort included:  
Moving the functionality of the existing IRR Application from the Lotus Notes platform to Enterprise .NET.  
Making enhancements to improve usability, placing emphasis on the user experience of those that are requesting/inputting the technology request.  
Making enhancements based on feedback received from power user/key users.
Florida Department of Financial Services
Division of Workers' Compensation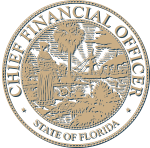 CTC converted the Florida Department of Financial Services (FDFS), Division of Workers' Compensation from PowerBuilder to .NET. Within an 18-month timeframe, CTC's team accomplished the redevelopment of an extensive integrated suite of applications. The engagement was deliverable based with a substantial cost savings to the State of Florida.
Converting an extensive Excel based production system to a .Net web application using C# and Oracle, this new system added extensive functionality without sacrificing performance. Special features developed for this application include:
Extensive data validation
Auto-save functionality which is executed when any data item is changed
Ad Hoc search engine that exports to Excel
Full table auditing
Research Data Repository
CTC developed the Research Data Repository .NET Web Application using C# and Microsoft SQL Server. This application included the following features:
User configurable data upload configurations for multiple data sources,
Extensive data searching including the ability to search on multiple data items,
User configurable calculations for data files uploaded,
Online graphing of any data file(s) selected,
User ability to create Ad-hoc graphs and save,
Download multiple data file(s) to Excel.
Florida Department of Emergency Management
SharePoint Deployment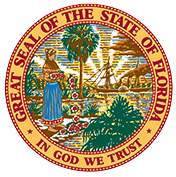 CTC implemented and continues to support a Mid-sized SharePoint farm for FDEM to use for collaboration, management of resources and distribution of relief funds across 67 counties in the state of Florida during times of natural disaster. The solution provides a single location for all counties to come together to prepare and plan for recovery from a natural disaster with custom forms, calendars, contact lists, resource tracking and other internal business processes.
Single Audit System
CTC developed the Single Audit System for the Inspector General's Office of the Division of Emergency Management. This application was built in order to track the review process of statutorily mandated reports due to the division by vendors associated with the division.
Access Control System
CTC developed the Access Control System to give the Security Manager the tools she needed to track the Access Control Forms utilized by the Division of Emergency Management. These forms were mission critical documentation that tracked what access each user had to each system under the division's control.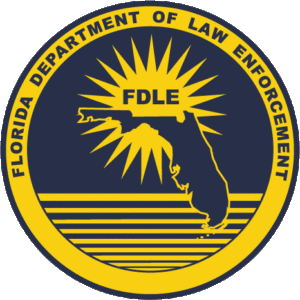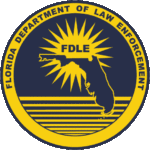 Florida Department of Law Enforcement
Engineered and implemented one of the largest private VPN networks in the country for the Florida Department of Law Enforcement to meet FISMA requirements. It consisted of 800 remote locations using dynamic IPSec for end-to-end encryption.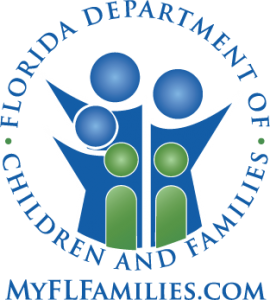 Florida Enterprise E-Mail Migration (Multiple Agencies)
Prepared script / training materials in a project with Affiliated Computer Services Inc. Customized training was provided for staff in state agencies such as: Department of Education, Division of Emergency Management, Agency for Persons with Disabilities, Department of Children and Families, Division of Administrative Hearings, Southwood Shared Resource, Department of Management Services, Commission on Human Relations, Department of Economic Opportunity and the Department of State among others.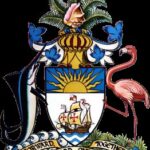 Government of the Bahamas
Ministry of Finance Portal
The Ministry of Finance sought to enhance the manual correspondence process by automating the storage of documents and integrating the business workflow processes surrounding correspondence. To meet this need, CTC developed a Ministry of Finance Portal designed specifically to leverage existing technology. CTC's solution gave the Ministry of Finance the ability to manage and track correspondence effectively and remotely, as well as the capability of securing confidential documents without incurring significant infrastructure expense. The intranet portal component allowed commonly used applications to be surfaced in a single location and promoted a collaborative environment within the Ministry of Finance.
Enterprise-wide SharePoint Collaboration Implementation
CTC delivered the Enterprise-wide implementation of SharePoint, including the rollout of Active Directory, across numerous Ministries and Departments for the government of The Bahamas. CTC was responsible for the development of the infrastructure, hardware and software, for the SharePoint rollout and provided Technical support and training, during the rollout and further provided transition training for the Information Technology staff.
SharePoint Environment Deployment
For the government of The Bahamas, CTC deployed a mid-sized SharePoint farm consisting of two Web servers, two workflow servers, two application servers, and a SQL cluster. The Primary server environment resides in the Data Center in Nassau, with a Warm Standby in the Secondary Data Center in Freeport. The Farm was initially deployed in the Department of Inland Revenue to support the operation of each department. Now, Ministries and Departments within the government are fully utilizing SharePoint for content management, collaboration and much more.
Ministry of Public Works Payment Certificate System
CTC developed the Payment Certificate System (PCS 2.0) for the Ministry of Public Works (MPW) to replace an Access-based system housed on local servers at the MPW.  The Bahamas MPW is responsible for maintaining and supporting all government infrastructure in terms of the physical plant, including roads, bridges, schools, and all government building maintenance. Most of the work is provided by contract services, so contract management is vital to the working of this Ministry. This project supported the payment to vendors for contracted services rendered. All contracts and contract payments are handled using the PCS 2.0.