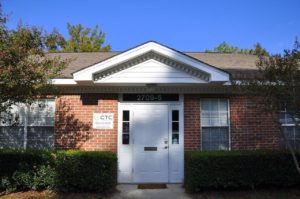 Computer Training & Consulting, LLC (CTC) has been a part of the IT              community since 1993.
Over the past two decades, we have grown into a diverse company offering       professional consulting, advanced software development and training solutions to the business and government communities.
We are a minority vendor on Florida's state term contract and have been a       successful partner with government agencies and private organizations for       the last twenty years.
Meet the Team
CEO
Monica is the founder and owner of Computer Training & Consulting (CTC). Now approaching its 24th year of business, Ms. DeShazo has grown CTC into a diverse company offering a full range of technology solutions including application development, training and staff augmentation services. Ms. DeShazo' s extensive IT background has made for a well-rounded, talented professional that the State of Florida's Divisions and Departments and the private sector community have relied on for over two decades.
Application Development
Sherri joined CTC 21 years ago. She has thirty years of IT experience as an Application Developer with an emphasis on UI. Additional areas of expertise include Javascript, SQL Server, Oracle and XML. Her first role with CTC was in a staff augmentation position with The State of Florida in the late 1990s. Ms. Taylor has worked in a variety of roles for the State of Florida. Her extensive knowledge and experience brings additional value to the team by offering a high degree of flexibility and versatility.
Application Developer
Brett became a member of the CTC team over 20 years ago. He is a diverse Application Developer with broad experience in multiple languages with an emphasis in .NET. He has been in the IT field for 35 years and has an extraordinary ability to program large scale projects with minimal development hours. He brings complete mastery of the development languages he specializes in to the table and has served as instructor for CTC on numerous occasions.
SharePoint Solution Specialist / Trainer
Tommy has been with CTC for 16 years. His role is Special Applications Support / Trainer at The Department of Transportation in a staff augmentation position. He has over 18 years of IT experience with an emphasis in SharePoint. Mr. Bull's background and formal education of learning styles as well as his individualized approach helps users find the best way to learn a new topic. His unassuming and non-judgmental demeanor alleviates the learner's apprehension and affords him the ability to fully reach the student's learning experiences.
Technical Coach
Demetrius became a part of the CTC family 16 years ago as an End User Trainer. Demetrius has earned the reputation as an amazing instructor with a unique style that is quirky, fun and refreshing offering a welcome change from the mundane "read from a book" approach. Students who have ever had the pleasure of sitting in on one of Mr. Branca's sessions, ask for him again by name. Not only is he the go-to guy for all things MS Office, he has also written numerous courseware manuals on a variety of topics including WORD, Excel, SharePoint, PowerPoint, Access, MS Outlook, Windows 10 and more.
New Business Development
Lisa became a part of CTC three years ago to serve as New Business Development/Contract Manager. As the creator and former owner of Canopy Road Marketing, Ms. Mayer has a long history in working with business owners from multiple segments of the community. Her experience as an entrepreneur equips her with an understanding of what it takes to successfully conceptualize and execute company objectives bringing new business deals and opportunities to fruition.
SharePoint Solution Specialist / .NET Developer
Jacob has been with CTC for 1 1/2 years. He has 18 years of IT experience and numerous certifications within the SharePoint development arena. Mr. Sanford is not only an accomplished developer, but also author to multiple educational books related to his area of expertise. His blend of creative and technical talent and his love of a challenge in the development world are a unique set of characteristics in the Information Technology field.
Technical Trainer
Wade joined CTC two years ago as a Technical Trainer. He has sixteen years of IT experience in a wide range of topics and specialties. He has a wealth of knowledge in VMWare, Networks, Firewalls, Security and Migrations and has obtained numerous professional certifications. Some of the certifications he has obtained include CompTia Network+, CompTia A+, CompTia Security+, Network +, a variety of Cisco designations as well as MCSE, MCSA and MCSE (NT 4.0). Mr. Philley is a seasoned professional and a welcome addition to the teaching.
Senior Systems Engineer
Michael has been with CTC since 2004 serving as a Systems Security professional. He is well versed in the planning, design and support of advanced technologies. He specializes in IP based solutions such as Routing and Switching, Voiceover IP, IP Telephony, Content Switching and Wireless. He has served in numerous roles throughout his career including Lead Engineer with Cisco supporting the State of Florida's Government and education and Network Architect with the Bahamas Ministry of Finance.
Certified Trainer
Suzanne Martin comes to CTC with both public and private experience. Giving back has been important to Suzanne and she has served on many organizations including the Board of Trustees for the Florida Virtual School, the Florida Education Standards Commission and the Florida Digital Divide Council. Suzanne is a certified trainer with the John Maxwell Team and utilizes her vast management experience to coach, mentor and train leaders and potential leaders in both the public and private sectors.