Computer Training & Consulting, LLC (CTC) has been helping agencies and organizations within the State of Florida achieve technical expertise through our staff augmentation candidates since 1996. Our IT staffing solutions have helped business and government entities optimize    the most strategic and valuable component to its success –  its people.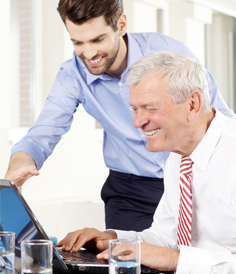 Through quality-focused recruiting methods, we provide the           right people with the right skill sets, whenever & wherever they   are needed. We offer a full range of solutions and service models to equip our customers with the people, skills and competencies required to get the job done including:
 We are looking for:
If you're interested in becoming part of the CTC team, we'd like to hear from you! Please fill out the form below, attach your resume, and resume Self-Certification*, and we'll contact you about available opportunities.
E-mail Resume Self-Certification Form to: lisa@ctcfl.com
*This Resume Self-Certification will be required before we can consider you. Please fill out the Full Legal Name, sign the Candidate's Signature and Date of Resume Self-Certification fields, scan and attach the file with your resume.